07 Jul

Creating Real Magic: How Coca-Cola supports and celebrates Pride #Interview 🌈

Hey Reyn, how are you doing today?

I'm doing very well, thank you. June & July are some of my favourite months, the sun comes out and everyone just feels a little bit happier.
Oh yes, I agree, happiness is in the air! 🙂 We do start our interviews with a short Word Wrap, I would kindly ask you to answer very short! Let's start:
+ Your last AHA moment: When I watched Eurovision for the first time this year and finally understood the hype! 🎶
+ PRIDE means: Pride means embracing diversity, supporting LGBTQI+ rights, participating in community programs, and fostering a positive environment that cultivates growth, creativity, and collaboration. 🌈
+ Friends call me: Multifaceted 🤩
+ Favourite food: Fresh, full of flavour and easy going food! 🍽️
+ The last time you cried was: At the end of Guardians of the Galaxy III 🚀
+ Favourite song: Arcade – Duncan Laurence 🎤
+ Superpower wish: Patience ✨
+ The best idea people ever came up with: Adding bubbles to the original Coca-Cola recipe 🫧🫧
This interview is done with Reyn ffoulkes, Communications Manager at Coca-Cola Austria & Switzerland and Mathias Haas, Curator at TEDxDonauinsel.  Coca-Cola is main partner for our TEDx Donauinsel Salon #PRIDE 
Talking about Ideas, TEDx is all about Ideas worth spreading, what's the idea behind Coca Colas "Real Magic"? 
The Real Magic philosophy is rooted in the belief that diversity and contrasts can make the world richer and a more interesting place to live in – a world of extraordinary people, unexpected opportunities, and wonderful moments. At the same time, it captures the essence of Coca-Cola itself – indescribable, unique, a taste of real magic.
How does Innovation happen and look like at Coca Cola?
Innovation at Coca-Cola involves a combination of consumer-driven insights, research & development, collaboration, open innovation, experimentation, employee empowerment, and embracing digital transformation. Coca-Cola consistently demonstrates its dedication to staying ahead of the curve by exploring new opportunities and pushing boundaries.
When and where do you personally get ideas from? (And when you catch an Idea, what do you do with it? Do you have an Example?) 
My ideas come from numerous sources; ultimately, they stem from my curiosity, creativity, and the ability to make connections between various elements of my life and environment. Cultivating a growth mindset, staying open to new experiences, and embracing collaboration can all help facilitate the generation of innovative ideas.
Why does Coca-Cola partner with TEDx?
Both The Coca-Cola Company and TEDx aim to inspire and foster positive change. By collaborating, we can work together to spread innovative ideas and create an impact on a larger scale.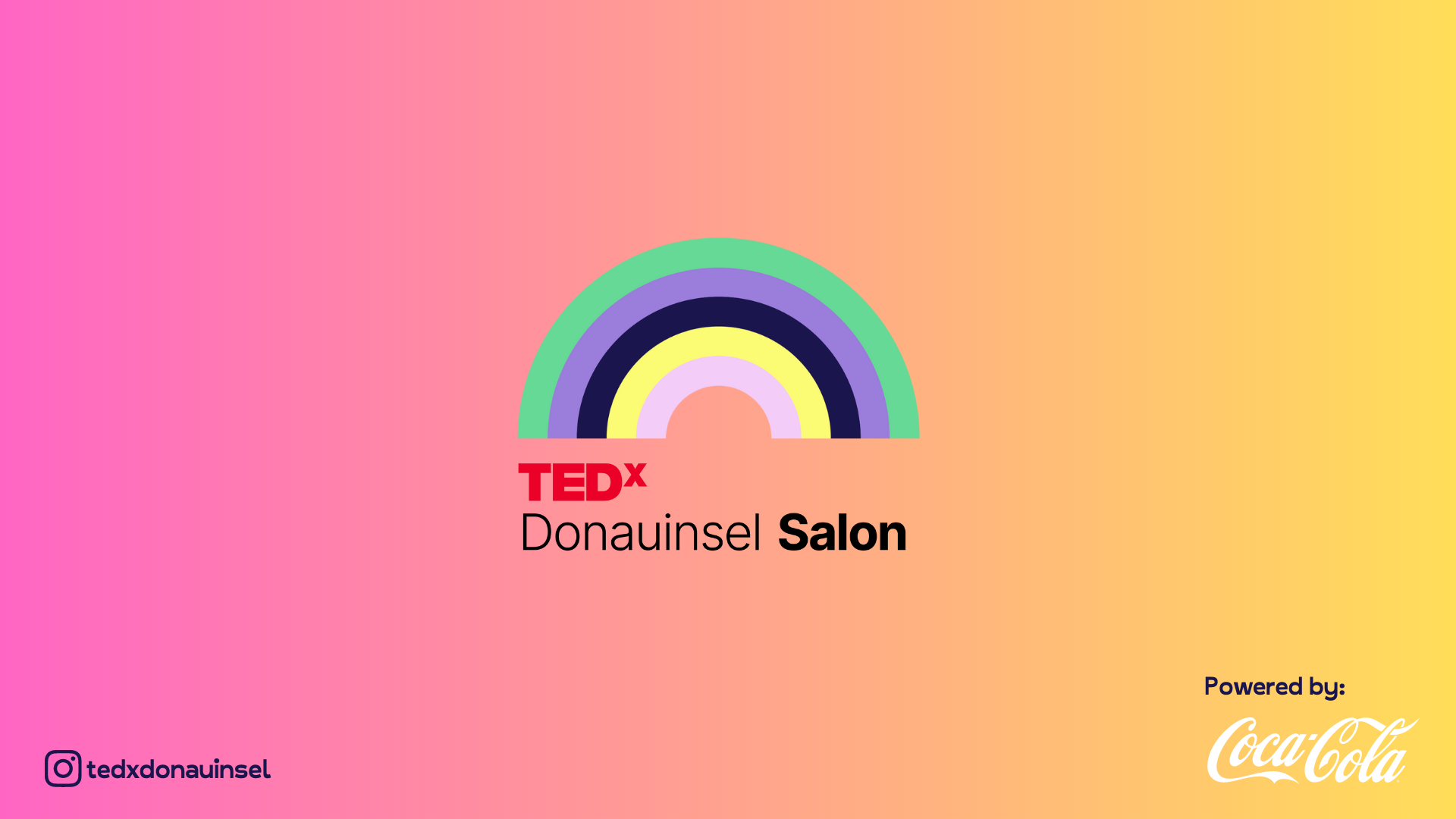 TED stands for Technology, Entertainment (and meanwhile Education) and Design. We know Coca-Cola has so many initiatives in this areas, can you introduce us to a few? 
The Coca-Cola Company is continually innovating and exploring new opportunities across various sectors, including the TED sectors.
Technology: a.) AI-Driven Market Research: The use of artificial intelligence and data analytics has allowed Coca-Cola to better understand consumer preferences and tailor our products accordingly. b.) Digital Transformation: Implementing digital solutions, such as mobile applications, to improve consumer engagement.
Entertainment: a.) Sponsorships and Partnerships: Coca-Cola has a long history of partnering with major entertainment events, such as the Olympics and Europride, as well as supporting music festivals and concerts worldwide. b.) Branded Content: Collaborating with content creators and influencers to create unique branded entertainment experiences for audiences around the globe.
Education: a.) Sustainability Education: Coca-Cola focuses on educating communities about the importance of sustainable practices through programs like the 5by20 initiative, which aims to empower 5 million women entrepreneurs by 2020. b. STEM Support: The company supports various educational initiatives to promote science, technology, engineering, and mathematics (STEM) education, such as partnering with FIRST Robotics and providing scholarships and internships to students.
Design: a.) Packaging Innovation: Coca-Cola continuously works on developing more sustainable packaging materials and designs to reduce plastic waste, like the PlantBottle, which is partially made from renewable plant-based materials.
These initiatives showcase Coca-Cola's commitment to innovation and development in Technology, Entertainment, Education, and Design. As the company evolves, it continues to explore new opportunities to make a positive impact on society and enhance consumer experiences.

How does Coca-Cola support/life PRIDE?
Coca-Cola's support for Pride demonstrates its broader commitment to fostering a more diverse and inclusive society, both within the company and across communities worldwide. As the company continues to evolve, it aims to remain at the forefront of promoting equality and understanding – all relating to our purpose to refresh the world and make a difference.
Coca-Cola sponsors Pride events worldwide, providing financial support and resources to help these celebrations come to life. The company has partnered with organizations such as Stonewall, ILGA World, and various regional Pride festivals.
We promote diversity and inclusion through our internal policies, which ensure equal opportunities, benefits, and an inclusive environment for all employees regardless of their sexual orientation, gender identity, or expression.
Coca-Cola has established employee resource groups, such as the Coca-Cola Pride Network, that focus on promoting a diverse and inclusive workplace. These groups engage employees in discussions around LGBTQ+ rights, professional development, and mentorship opportunities.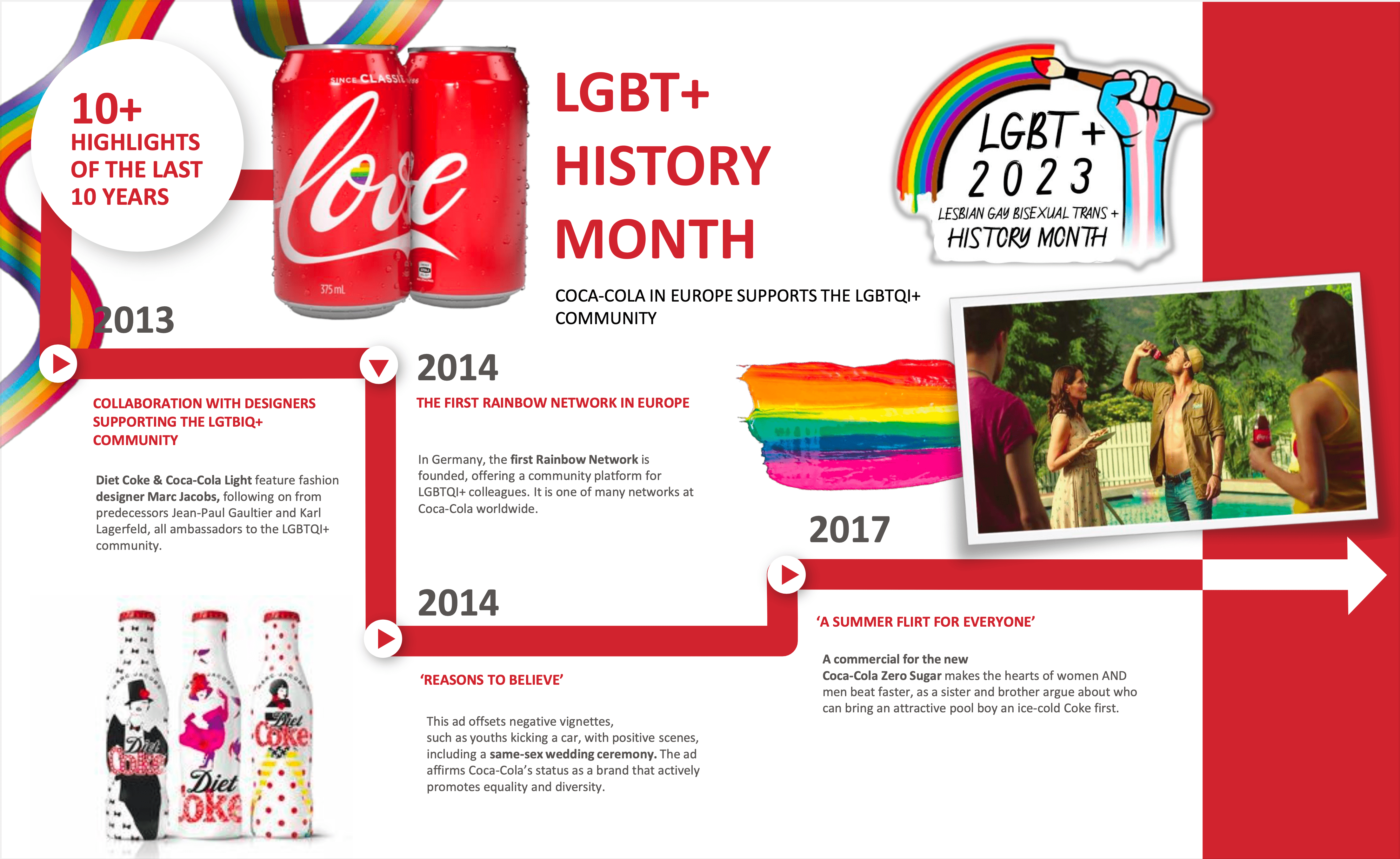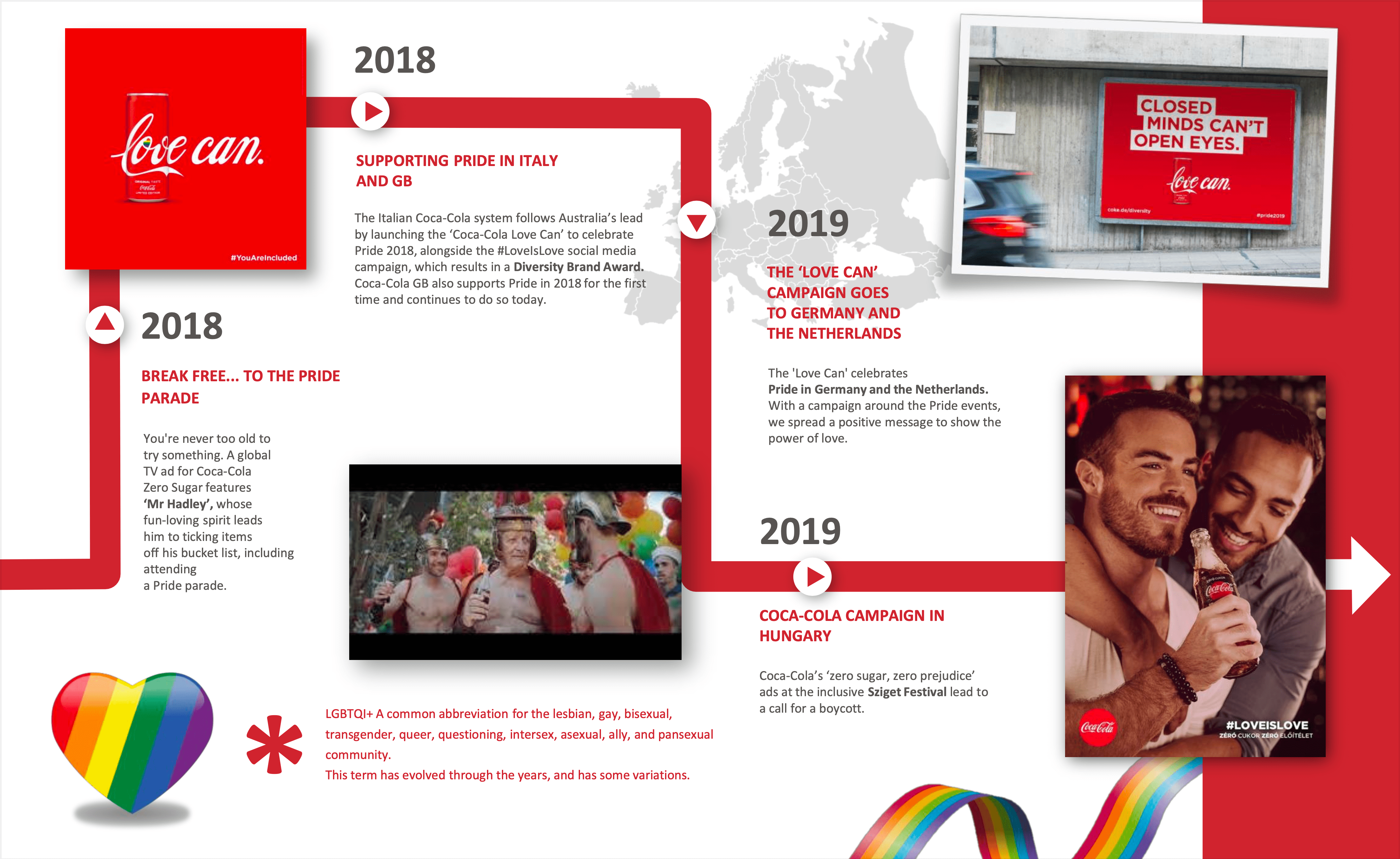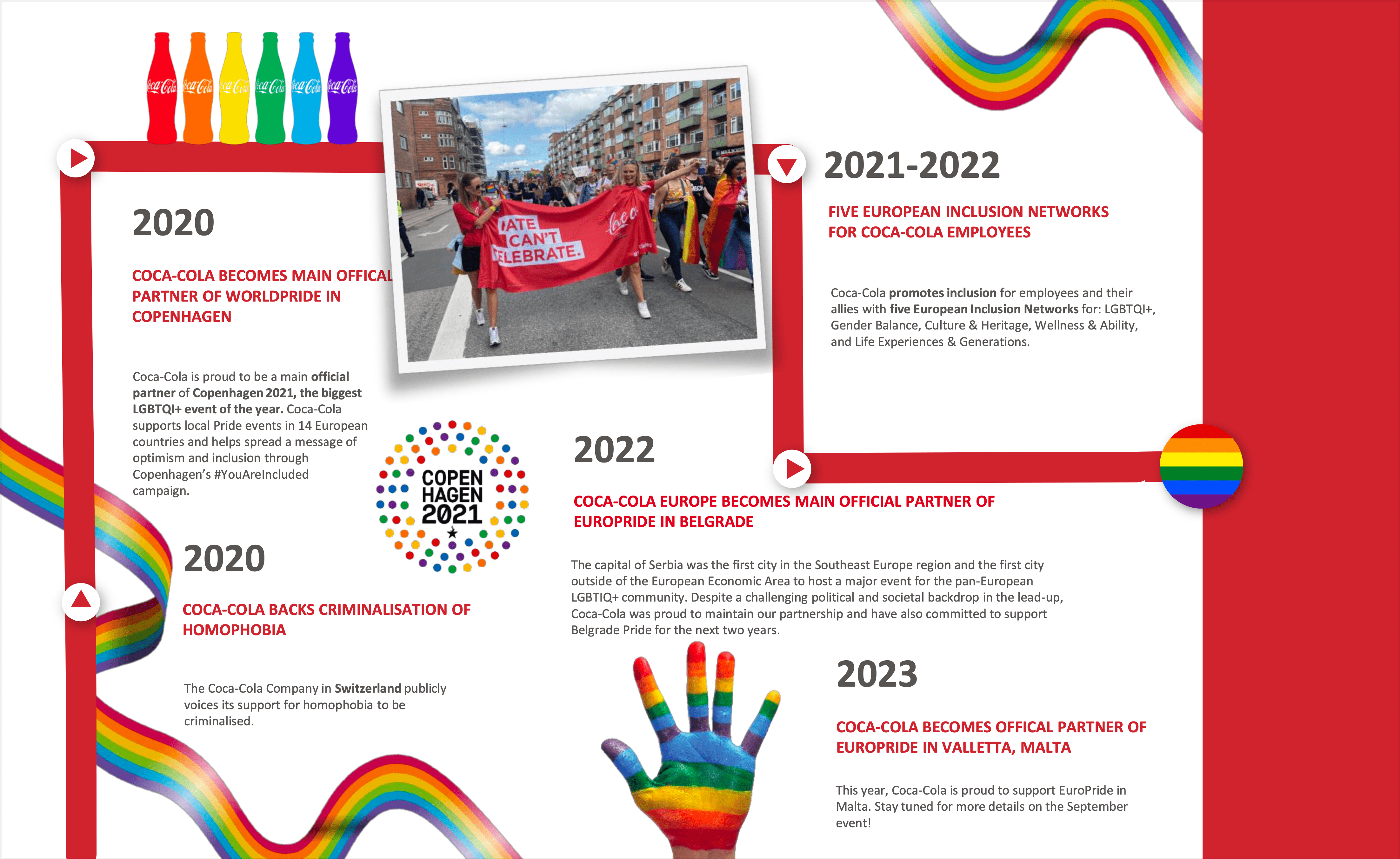 Reading is for many a world of gaining knowledge and ideas, of dreaming and creativity. What's is a book you recommend, everyone should read? (Link to Book) 
It's nearly impossible to recommend only one book. However, a universally praised classic that offers valuable insights into human nature and society is "To Kill a Mockingbird" by Harper Lee. This novel addresses themes like racial injustice, moral growth, and compassion, making it an important read for people of all ages.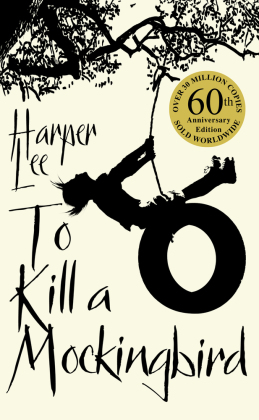 Lee, Harper

TO KILL A MOCKINGBIRD, WER DIE NACHTIGALL STÖRT, ENGLISCHE AUSGABE

60th Anniversary Edition, Ausgezeichnet: Pulitzer Prize for Fiction, 1961.Sonderausgabe –

Kartoniert, Random House UK (2010) – 12,10 €
Do you have a favorite TED / TEDx Talk which one is it and why? 
There are so many favourites!! I can't chose only one.
And last: What's left unsaid? Most probably a lot, but here is your chance to address our readers
Diversity is a core value of The Coca-Cola Company's culture: recognizing, valuing, and supporting the LGBTIQ+ community is an important priority, not only during Pride Month celebrations but all year round. We have partnered up with Pride events in many markets for years and continue to do so.
We supported the most recent WorldPride events in New York (2019) , Copenhagen (2021) and Sydney (2023) and were the main sponsors for EuroPride 2022, in Belgrade, Serbia, where we committed to supporting Belgrade Pride for the next two years as well. ​
Coca-Cola in Europe is proud to now be main official partner of EuroPride 2023 in Malta. ​
We've been creating awareness and supporting the community: ​
by being inclusive in our advertising
by working with local organizations across Europe supporting the LGBTIQ+ community (e.g., longstanding partnership with Stonewall, Tent mentoring partnership for 2 years, and many others)​
by working with LGBTIQ+ influencers​
by supporting Pride events across Europe (WorldPride, EuroPride, local Pride events)​
by engaging, listening and learning on diverse occasions like panel discussions and conferences. ​
For decades, Coca-Cola has chosen to leverage its brand in support of inclusion and diversity, and we will continue to do so through long-term partnerships with local organizations throughout Europe. Using the power of the Coca-Cola brand is great way to spread messages of love and equality, and by advocating for inclusivity in the workplace.
Wow, Reyn, thank you so, so much, for this interview, your incredible insights AND the work you do at Coca-Cola: it's real magic! 
Thank you, Mat!
Check out our Instagram to get a glimpse of our TEDxDonauinsel #PRIDE event, powered by Coca-Cola. <3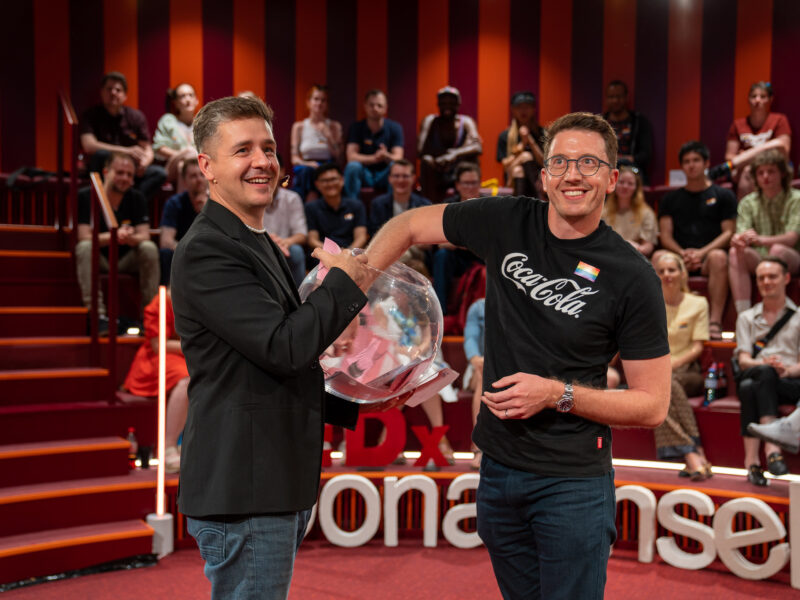 Interview with with Reyn ffoulkes, Communications Manager at Coca-Cola Austria & Switzerland about r...
7. July 2023
Do you love writing, and would you like to be a guest writer at our TEDxDonauinsel Blog? Reach out at hello@tedxdonauinsel.at with your idea.