20 Jun

This was TEDx Donauinsel Salon #PRIDE 🌈 in a poem!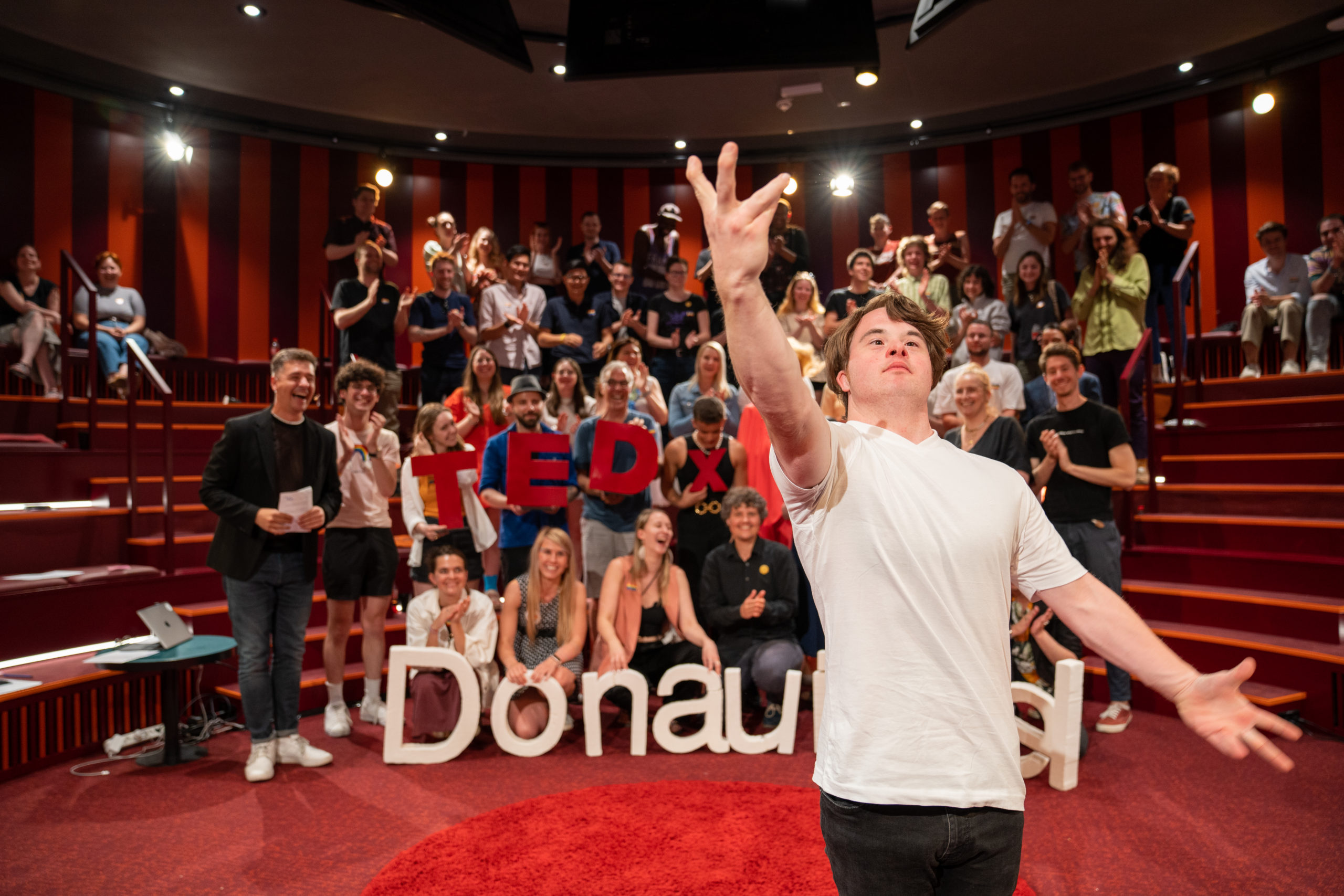 Wow wow wow, what a TEDx Donauinsel Salon and happy Pride!
+ 10 Sepakers 🎤
+ 2 Perfomers 🩰
+ 130 Guests 👩‍👩‍👧‍👦👨‍👨‍👦
+ 150 Dunkin' Donuts 🍩
+ 300 Coca Cola 🥤
+ 150 Neoh Bars 🍫
+ 150 Adamah Organic Apples 🍎🍏
+ Thousand of ideas… 💡
TEDxDonauinsel Salon Pride happened on Sunday 18th of June at The Social Hub Vienna during Vienna Pride Weeks. 
Pride shines bright at TEDxDonauinsel's stage,
Where ideas blossom, for people to engage.
Innovation and inspiration take flight,
Empowering voices to share their insight.
Alma, with responsibility and pride,
Guiding us forward, side by side.
Krystof, reminding us of our rights,
With one vote, we'll reach new heights.
Tinou speaks for the intersex soul,
In media, their stories shall be told.
Felix, through dance, paints a story true,
Celebrating our diversity, through and through.
Ariana dreams of a consensual land,
Where respect and love go hand in hand.
Leonie, a content creator queer,
Sharing their truth, spreading joy without fear.
Sonja reminds us, be who you are,
Embrace your uniqueness, shine like a star.
Florian takes pride to a mountain village,
Spreading love beyond borders, breaking the edge.
Enea seeks healthcare for one and all,
Training doctors to answer the call.
Freya van Kant, with drag so sublime,
Shows us that self-expression isn't a crime.
Balint, the magician with tricks up their sleeve,
In their art, real magic we shall believe.
Together we celebrate, hand in hand,
Creating a world where love will expand.
Pride is the anthem that sings in our hearts,
Embracing diversity, playing our parts.
With joy as our compass, we'll light up the way,
Spreading love and happiness every single day.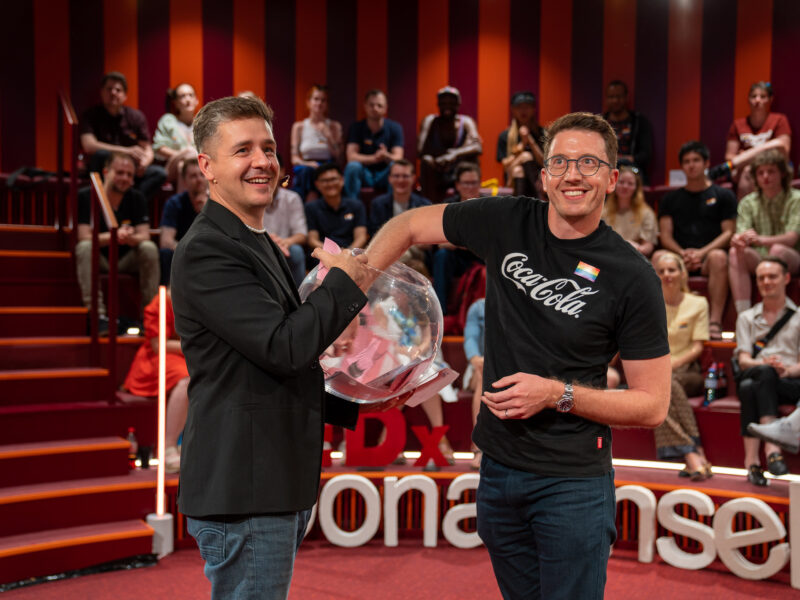 Interview with with Reyn ffoulkes, Communications Manager at Coca-Cola Austria & Switzerland about r...
7. July 2023
Do you love writing, and would you like to be a guest writer at our TEDxDonauinsel Blog? Reach out at hello@tedxdonauinsel.at with your idea.